About Michael Groff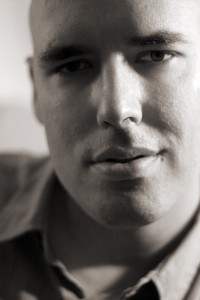 While some people spend much of their youth figuring out their career path, Michael Groff knew at a very early age that broadcasting was in his blood.  At age two he used a wooden stick for a microphone and did 'shows' for his parents, by age five he was recording hours of his thoughts on cassettes and by age nine was a regular caller to talk shows.
Sure, Mike enjoyed riding bikes, playing video games and watching cartoons like any other child; but radio was always the passion that burned brightest.  At age 13 he guest hosted a show on KFYI in Phoenix and by 15 he was working at the National Weather Service in Phoenix, AZ doing NOAA weather radio broadcasts (on KEC94).
A graduate of Arizona State University with a Bachelor's of Science in Communication, Mike began his own endeavors into the uncharted territory of internet broadcasting.  In 1999 he began putting the pieces together for an online station; by 2001, the station became one of the most listened to in it's genre.  Most notably, however, Mike began his own talk show in September 2000.  Wanting to ever expand his boundaries, he began syndicating the show to other internet stations. The audience grew tremendously and over the next several years it became one of the pre-eminent internet talk shows.
Mike's show—much like the person behind the microphone—has always been a bit unconventional. While many angles of the show are driven (at least in part) by Mike's Libertarian affiliation, he often describes his leanings as being part of the "common sense" party, a rather exclusive club in today's talk radio arena. For the regular talk show junkie, the show offers a wide variety of political commentary, news, and discussion. But the show often delves into the arena of satire and parody—making fun of itself (as the self described "Zipcode Famous Michael Groff Show") along with other radio shows and society as a whole.
The show has various bits (often imitated by other shows) such as "When Crappy Covers Collide", prank calls, and a look at everything—from what's happening in Washington D.C, sports talk, advice on life, to the stupidity of pop culture—and everything in between. All of this without the use of talking points, partisan kool-aid or some bizarre radio voice. Utilizing passion, but maintaining common sense… A host that actually has a conversation with his audience.
Currently Mike's show isn't on the air live—however he still does regular podcasts which are available from various sources such as michaelgroff.com and itunes.
Michael Groff is also a voice over and imaging/production specialist.  His voice (and production) have been heard on dozens of stations (Hitzradio, Star104, .977, etc), podcasts (including Bruinscast—the official podcast of the Boston Bruins) and commercials.
Share this article